Hobart High School Alumni Association, Inc.
BrickieFest Homecoming Picnic September 28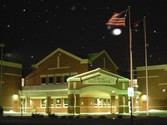 BRICKIEFEST HOMECOMING PICNIC AT
DEEP RIVER COUNTY PARK, SATURDAY,
SEPTEMBER 28 FROM 11 TO 3
Make your plans to spend Homecoming Weekend in Hobart this fall. The Homecoming football game is on Friday night, September 27 at the Brickyard. And a number of classes are holding their class reunions on Saturday evening.
Now we have something to do in between! The BrickieFest Homecoming Picnic will be held on Saturday, September 28, from 11:00 am to 3:00 pm, at Deep River County Park, at County Line Road and US 30. We suggest that you bring your own picnic lunch, but limited food and drink options will be available. More information will be available on this website.

HHSAA AWARDS SCHOLARSHIPS TO SENIORS;
TWO FALL SENIORS JOIN HHSAA BOARD;
COACH TURLEY SPEAKS AT ANNUAL MEETING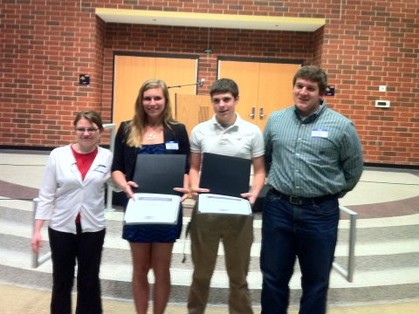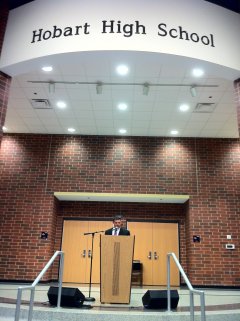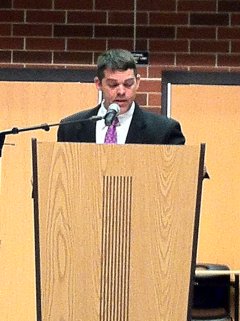 (Top left and right) Stephany Hill, Nathaniel Wilfong
(Top middle) Jordan Benton, Mathew Viator
(Bottom) HHS Head Football Coach Ryan Turley
The second HHS Alumni Association Annual Meeting was held on Friday, April 19, in the Grand Hall of Hobart High School. Wolffgang provided entertainment, and the HHS staff provided a delicious chicken teriyaki dinner.
Seniors Jordan Benton and Mathew Viator were awarded scholarships, and both read their essays from their applications on "What it Means to be a Brickie". Two students who will be seniors in the fall, Stephany Hill and Nathaniel Wilfong, were welcomed as new student members to the HHSAA Board.
Hobart High School Head Football Coach Ryan Turley was the featured speaker, and talked to the group about the teachers and coaches who influenced him growing up in the Hobart schools.
Treasurer Debra Opolski reported that the assets of the HHSAA are growing, and President Paul Addison announced that there will be an All-Class reunion and picnic on the Saturday of Homecoming weekend (September 28) at Deep River County Park. He led the singing of the HHS fight song to close the meeting.
OUR NEW NEWSLETTER IS READY:
CLICK ON HHSAA NEWSLETTERS AT THE LEFT
Click on the "HHSAA Newsletters" link at the left, and click on the first link, to see our April 2012 issue of The Brick and Mortar Board, featuring information about the upcoming Annual Dinner Meeting, a report on our recent fund-raising dance, an Alumni Spotlight feature on 1973 grad Rick Mummey, and more!
HHS ALUMNI DANCE THRU THE DECADES,
AND RAISE MONEY FOR BRICKIE SCHOLARSHIPS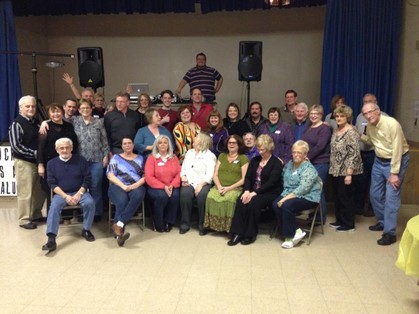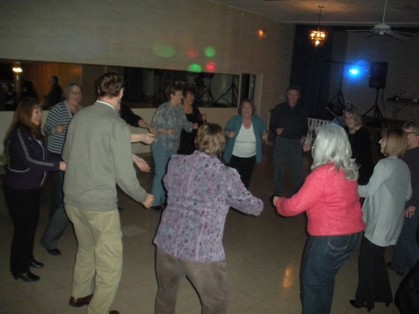 Alumni from classes going back to the 1950s attended the HHSAA fundraiser, "Dancin' thru the Decades" on March 23 at Rosser Hall in Hobart. Alumni enjoyed sloppy joes and beverages (including a cash bar), and listened to music for 3 hours, provided by Travis and Firefly Music.
Funds raised at the dance will go to provide scholarships to HHS students, alumni returning to school, and teacher grants.
Two $500 scholarships will be announced at the next Annual Dinner Meeting at the high school on Friday, April 19. Make your plans now to attend! More information will be provided here soon.
CLASS OF 1964 ROSTERS AVAILABLE!
Members of the HHS Class of 1964: Classmate Linda (Linoski) Marler has assembled a roster of classmates, including addresses, phone numbers, and email addresses, as well as a list of deceased classmates. Click on the "Class Website Links" link at the left, and you will see the links to these lists.
Deceased classmates are also listed on the "In Memory" section of this website. Please visit the pages of your friends, and leave a comment or a tribute. Obituaries are included when an online link can be found.
The best way to correct and update this information is for you to have a profile on this website. Click on "Classmate Profiles" at the left, and create or edit your contact information. I will forward the updated info to Linda Marler, and use it to try and keep the Class Websites lists up to date. Thanks, Linda!
HHSAA PRESIDENT SPEAKS TO
HOBART HISTORICAL SOCIETY
On Thursday, November 8, HHSAA President Paul Addison spoke to the Annual Meeting of the Hobart Historical Society at the Paragon Restaurant at 6 and 51 in Hobart. His after-dinner talk was about the HHS Alumni Association, its brief history, its mission, and its current activities. He emphasized how the HHSAA is not just about nostalgia and class reunions, but about supporting the present Hobart High School through scholarships for students and alumni, and teacher grants.
HOBART HIGH SCHOOL IS NAMED A FOUR STAR SCHOOL!
Hobart High School has been named a Four Star School by the Indiana Department of Education. Read more about it at: http://www.nwitimes.com/news/local/lake/hobart/hobart-high-school-a-four-star-school/article_cb994474-f2a1-5df5-96b6-2e9bfba0c568.html.
WELCOME TO THE HHSAA WEBSITE!
The HHS Alumni Association is raising funds for scholarships! We awarded one scholarship at our first HHSAA Annual Meeting in April 2012, and two more scholarships at our second Annual Meeting in April 2013. We plan to make more in the future, not just for HHS students but also for alumni going back to school. Donations for scholarships are tax-deductible and can be mailed to: HHS Alumni Association, PO Box 68, Hobart, IN 46342-0068. Write "Scholarship Fund" in the memo line. Thanks!
Do You Share An Email Address? If you share an email address with another HHS alum, you can use the same email address as your login, as long as you have a separate password! Remember, your Primary Email Address is your username to login.
Do You Have a Profile on the AlumniClass.com Website? That's Not Our Site!
Many of you have a profile on a website called AlumniClass.com (www.alumniclass.com). If you look at the bottom of their page, you will see this disclaimer: "This Site is independent of and has no association with any school, school district, or web site."
Linking from the HHS site: Recently, the Hobart High School website (www.hobart.k12.in.us) changed its Alumni link from the AlumniClass.com website to this one. If you created a profile on that website, it is still there, but please be reminded that AlumniClass.com is not the real Hobart High School Alumni Association. Our apologies for any confusion.
Are You Getting Annoying Emails?
If you are receiving email notifications from this site about people who have registered or changed their name, you may be subscribed to their profiles without meaning to. Just click on Notify Me at the left, then under Profile Subscriptions, check Unsubscribe From All Profiles In All Years. That should take care of it.

ANNOUNCEMENTS
•

From Linda Linoski Marler, Class of 1964: We have contracted with the City of Hobart to have our reunion in Celebration Hall in Celebration Park, the site of the old Isack Walton near the dam. Those of you who have not been to Hobart in a long time will be amazed at this beautiful facility.

•

Hobart Class of 1973 will hold their 40th Reunion on September 28, 2013.This will be Hobart's Homecoming weekend, so we will include a home football game and possible Pizza party after. Please spread the word and make vacation plans early to include a trip to the old hometown. Please contact Leigh Huminsky, lhuminsky@yahoo.com or call 219-942-5721 for more information.

•

Welcome! Everyone who ever attended, taught at, or worked at Hobart (Indiana) High School is invited to join BrickieFest.

CLASS REUNION COORDINATORS, or anyone with your senior yearbook: Please contact me at info@hobartalumni.org or paddison@alumni.indiana.edu, and send me the year of your class, and the names of all known classmates. Please note any classmates that you know are deceased, so that we can mark them for the In Memory page. The only way to register classmates on this site is for us to have their names and years first.

CLASSMATES: Click Classmate Profiles. If your year is listed, click on it and search for your name. Otherwise, click on Year Unknown. If your name has not been loaded yet, click Contact Us. Just send me your NAME and YEAR of graduation. I will add your name to the list, and you can set up your profile.

TEACHERS AND STAFF: If you have ever taught or worked at Hobart High School, but did not attend as a student, click on Classmate Profiles, Year Unknown, and send me your name, email, your position and years taught or worked. I will add your name to the list.

We want to get all HHS alumni, teachers and staff registered on this site!

Thanks,
Paul Addison (coordinator)

•

If you have a link to an obituary for a deceased classmate, please send it to me (paddison@alumni.indiana.edu), and I will post it on the In Memory page for that classmate. Same thing with pictures: I'll post them on the classmate's In Memory page. You can always go to a classmate's page and add comments or tributes.

My thanks to Jennifer Eastwood Davis (Class of 1962), for sending me links to obituaries for well over 100 classmates!

•

Privacy concerns: There is an option that you can select in your profile that says that only registered classmates can view your profile details. We recommend that you select that option. This site is exclusively for Hobart High School alumni.

•

PHOTO SIZES
Please keep your photos to a reasonable size, say 100 Kb or less. We expect thousands of people on this web site. Thanks!