Hobart High School Alumni Association, Inc.
BrickieFest Homecoming Picnic September 28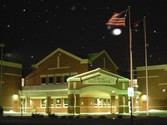 Annual Meeting Pix
PICTURES FROM THE HHS ALUMNI ASSOCIATION'S FIRST ANNUAL MEETING, APRIL 27, 2012
(others on the main page and the HHS Alumni Association page)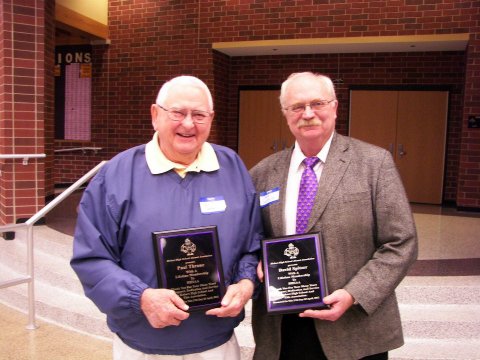 Retired Coach Paul Throne and retiring Principal David Spitzer received the HHS Alumni Association's first Lifetime Memberships at the HHSAA Annual Meeting.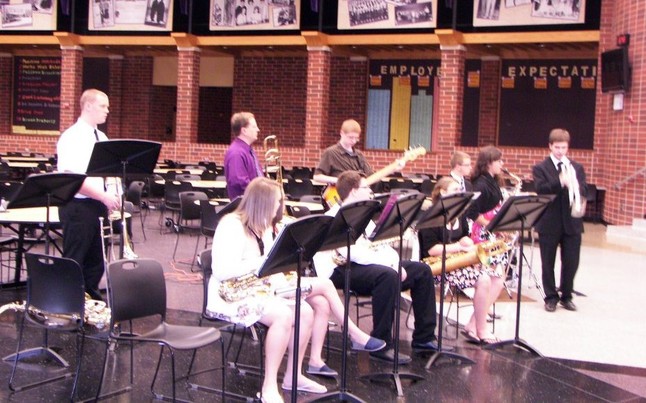 The HHS Jazz Band, under the direction of Brian Grenier, warmed up the crowd, as dinner guests arrived at the high school for the HHSAA's first annual meeting.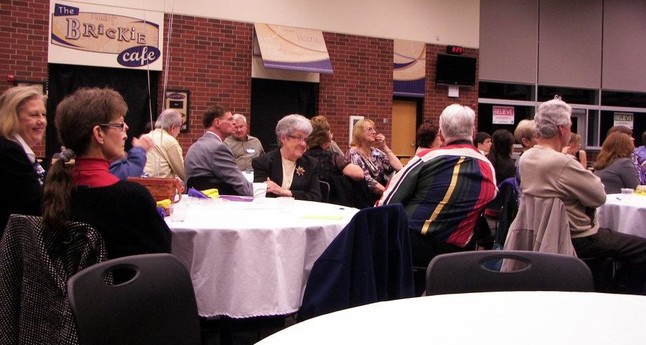 HHS alumni gathered in the Great Hall of the high school for the annual meeting.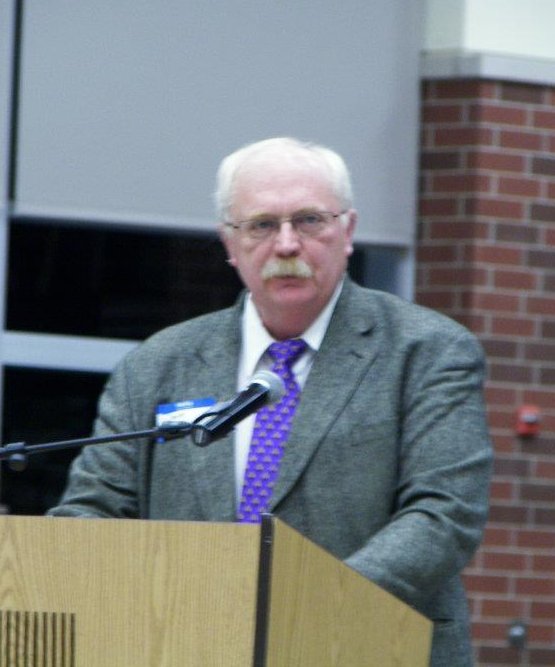 Retiring Principal David Spitzer talks about his time as HHS Principal and with the HHS Alumni Association.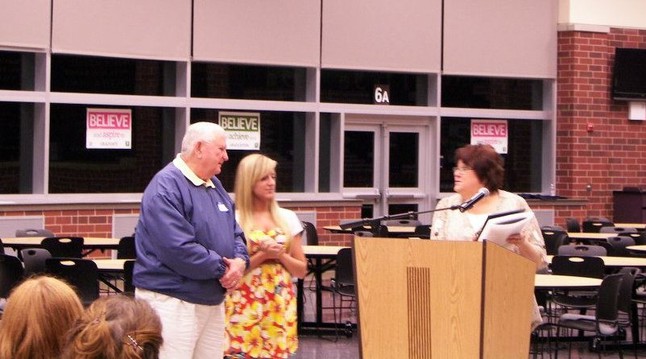 Retired Coach and Guidance Counselor Paul Throne, accompanied by HHSAA student member Jenna Ferris, receives his HHSAA Lifetime Membership Award from Athletic Secretary Dawn Krull.