Hobart High School Alumni Association, Inc.
BrickieFest Homecoming Picnic September 28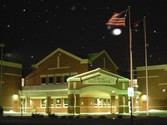 Class Reunions
UPCOMING AND ONGOING CLASS REUNIONS:
1963 (NEW!): The 50th The 50th class reunion for HHS CLASS of '63 will be October 4 & 5, 2013, at the Hobart Elks. The reunion committee will be mailing out information letters in June to classmates.

Jackie Wright Delk is putting together a reunion CD/book, and Rocky Crisman is getting a fishing group together.

We are looking for the following classmates:
Richard Allison

Vernon Anderson

Karen Corbett

Mike Corbett

Carl Cox

Jerry Green

Paul Gymrek

Jim Kursch

Michele Livovich Davis

Linda Lucich

Dave Matis

Harold Mc Casland

Miles Richmond

Charles Shaw

Dan Stowers

Iris Viers Belinski

Tom Wood
If you have contact information for any of these classmates, please email Gorjean Quick at gorjean@gmail.com. Thanks!
1981: The Class of 1981 will be holding a "50th" Birthday Celebration, July 5, 2013, at the Hobart Community Center, Hobart, IN, from 6:30pm to 11:00pm. Cost is $20 per person. This is not formal so come as you are for drinks and horderves. There will also be a "family" picnic for everyone on Saturday, July 6, 2013 from Noon to 4pm at Jerry Pavese Park,Hobart. Hot Dog & Hamburgers will be provided, please bring a dish to pass and your own drinks. Hope to see a lot of people there. For any inquiries, please contact Betsey Schroeder-Kimpan at Bkimpan1@yahoo.com
1973: Hobart Class of 1973 will hold their 40th Reunion on September 28, 2013.This will be Hobart's Homecoming weekend, so we will include a home football game and possible Pizza party after. Please spread the word and make vacation plans early to include a trip to the old hometown. Please contact Leigh Huminsky, lhuminsky@yahoo.com or call 219-942-5721 for more information.
1964: We have contracted with the City of Hobart to have our reunion in Celebration Hall in Celebration Park, the site of the old Isack Walton near the dam. Those of you who have not been to Hobart in a long time will be amazed at this beautiful facility.
In 2014 we will have been out of high school for 50 years. This is enough time to have gathered amazing life stories that we might want to share. Although I swore I would never do this again, I am writing to find out if you want to get together. The last time we had a reunion was in 1996.
You may be saying, 2014!?, that is far away. Not that far if we have to find many of you again, form a committee, set a date and find those of you who have moved without notifying anyone in the class. Public records and the internet being what they are today, the job may be easier.
First I want to make you all aware of a special HHS Alumni website started by Paul Addison. This could be one stop shopping to keep in touch or notify fellow classmates of a move. Unfortunately if you look at 1964, few of you have registered. So right now log on to: http://www.hobartalumni.org. At the top of the list on the left is Classmate Profiles. Click on it, dates will pop up. Click on 1964 and your name. Fill in the information and keep it updated, please. If we all remain current on this site, you can find former friends from other classes too. Those of you who live far away from Hobart and are coming to town, can search for a long lost friend and arrange for a lunch or breakfast meet.
Back to our get together, we are again operating on a zero budget. For that reason please respond by email if possible. If you are the type who hates that type of communication, snail mail is also accepted. We just want to know if we still have a correct contact. In your response we would also like to know if you are interested in a meet and greet in July 2014. It will be 4th of July weekend as this is a time when Hobart has a big fair in town and you can find our local classmates who stubbornly refuse to attend the reunion. Where it will be, what it will be and how much to attend will be determined by your classmates that are going to respond to me that they would love to be part of the committee that determines all of this.
Email response: Canyon10@aol.com. Please put in the subject line, Class 1964, to help me identify you. Your mail will initially go to my spam folder until I get you in my address book.
US Mail response: P.O. Box 2400, Lebanon, TN 37088
After this first mailing, those of you who we can find will be sent a list of missing classmates. If you know the whereabouts of the missing, your help will be appreciated. We also by then will have a committee of classmates in place who will be working on local arrangements.
In closing, we have plenty of time to plan and save for the trip if you live a distance. Plenty of time to get over life issues and be ready to share your story with those of us who truly will be glad to see you after all these years.
Linda Marler
ALSO TO THE CLASS OF 1964: We have a breakfast brunch on the second Saturday of every month at the Paragon in Hobart, from 11am to 1pm. Hope to see more 1964 alumni there. Contact Marsha Longacre Shabi at marbi22@juno.com.
PICTURES FROM BRICKIEFEST! We have lots of pictures of BrickieFest 2011 in our Picasa album and on our Facebook page!
If you have a Facebook account, we suggest you post your comments and pictures on our Facebook page, BrickieFest Hobart Indiana.
BRICKIEFEST T-SHIRTS AVAILABLE! BrickieFest 2011 T-shirts are available. Email Dawn Krull at dkrull@hobart.k12.in.us, and order them by mail.