Hobart High School Alumni Association, Inc.
The Official Website of the HHS Alumni Association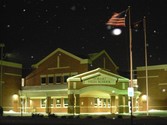 Class Reunions
UPCOMING AND ONGOING CLASS REUNIONS
(Listed in order of the event's occurrence)
---
CHANGE OF PLANS: CLASS OF 1965 REUNION
IS RESCHEDULED FOR AUGUST 6-7, 2021
Barb Phillips Rowley of the HHS Class of 1965 has informed us that their reunion has been rescheduled for August 6-7. 2021. This is a change from the previous announcement.
---
CLASS OF 1970 50th REUNION IS
RESCHEDULED FOR SEPTEMBER 25. 2021
From Mitch Gowan: The 50th Class Reunion for the Class of 1970 has been moved to 2021. The place and time still the same. The new date is (Saturday) September 25, 2021. The reason for the change is the health and safety concerns for classmates. Hopefully, the turnout for the 50th milestone will be the biggest and the best! You can still send your money in! The funds will be held for 2021 and will help get a handle on count and coverage for the reunion. Thanks for your understanding in these troubled times.
Attention: Hobart High School Class of 1970
Our 50th Year Reunion will be on Saturday, September 25, 2021
at St. Mary Orthodox Center, 8600 Grand Blvd., Merrillville, IN 46410
Ticket Cost is $45 per person, $80 per couple
Contact Beth Barney at: bethbarney1103@gmail.com for more information
===================================================
REGULAR CLASS GET-TOGETHERS:
If any classes are having get-togethers, please email us at info@hobartalumni.org with the details.
If you have a Facebook account, we invite you to post your comments and pictures on our Facebook page, Hobart High School Alumni Association.