Hobart High School Alumni Association, Inc.
The Official Website of the HHS Alumni Association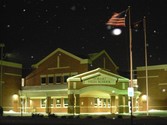 In Memory
Eddie Skimehorn - Class Of 1970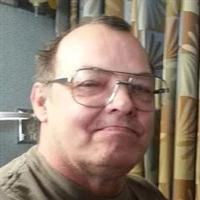 OBITUARY FROM BURNS FUNERAL HOME WEBSITE:
Eddie E. Skimehorn, age 67 of Hobart, passed away September 26, 2019. He graduated from Hobart High School, Class of 70, and worked as a heat technician with Team Industrial Services in Hammond. Eddie was a loving husband, father, grandfather, and great-grandfather. He will be dearly missed.
Eddie was preceded in death by his father- Ken; grandson- Sebastian; sister- Dayla;; niece- Karol; great-niece- Katherine.
He is survived by his loving wife of 30 years- Bernadine "Sweet Cheeks"; children- Edward (Felicia Simpson), Ronald, Shannon Waugaman, Laurie White; grandchildren- Jasmine, Cortnie, Skye, Kiley, Annalee, Joelee, Jaden, Marisa, Jewel, Matthew, Zachary, Andrew, and Ashlee; great-grandchildren- Timberlynn and Jesiah; mother- Lucy; siblings- Gary, Ronald (Rita), and Tony (Lori) Skimehorn.
Visitation will be held on Friday, Oct. 4, 2019, from 4 p.m. until a Time of Sharing at 6 p.m. at Burns Funeral Home, 10101 Broadway, Crown Point, IN. www.burnsfuneral.com
To send flowers or a memorial gift to the family of Eddie Skimehorn please visit our Sympathy Store.
This information and picture were obtrained from: https://www.burnsfuneral.com/obituaries/Eddie-Skimehorn/#!/Obituary.