Hobart High School Alumni Association, Inc.
The Official Website of the HHS Alumni Association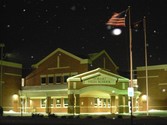 In Memory
Sarah Jo Weller (Harrell) - Class Of 1970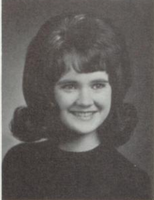 INFORMATION FROM JO'S DAUGHTER, BRIE HARRELL (ON JO'S FACEBOOK PAGE):
Public viewing and memorial service information:
Public viewing: Friday June 14 10-11am
Memorial service: Friday June 14-11am
Reception to immediately follow
Location: Horan & McConaty Funeral Home
11150 East Dartmouth Avenue
Aurora, CO 80014
Flowers may also be sent to this location. (Colors preferred are red and white, but feel free to send what you like.)
We also ask that you wear something red, Mom's favorite color. Casual attire is acceptable as well.
We hope to see you all to help us say goodbye to an amazing woman.
The picture is from the 1970 HHS Memories yearbook, made available by the Lake County Public Library, at: https://archive.org/details/HOHS1970Images/.