Hobart High School Alumni Association, Inc.
The Official Website of the HHS Alumni Association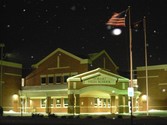 In Memory
David Shedrow - Class Of 1969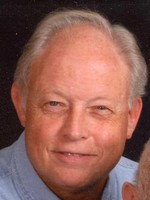 OBITUARY FROM REES FUNERAL HOME WEBSITE, MAY 23, 2015:
DAVID LEE SHEDROW, age 64, of Hobart, passed away on Wednesday, May 20, 2015. He was born on June 15, 1950 to Clarence and Vera June Shedrow. David was a Parachute Rigger in the US Army Infantry and was a member of the American Legion Post #20 in Crown Point. He worked as pipefitter and as a member of the Local #597 for 43 years. David was a very active member of the Hobart First United Methodist Church. He was formerly a member of the Hobart Jaycees and the De Molay. David will be remembered as a loving husband, father, grandfather, son, brother and friend.
He is survived by the love of his life and best friend, wife of 42 years, Linda (nee Lute); son, Richard (Stephanie) Shedrow of Sun Prairie, WI; granddaughter, Quinn Shedrow of Sun Prairie, WI; father, Clarence Shedrow of Hobart; sister, Dylona (Robert) Miller of Sarasota, FL; niece Sandy (Craig) Olson of Orlando, FL; great niece, Elise Olson of Orlando, FL; other loving family and friends.
David was preceded in death by his mother, Vera June Shedrow (nee Rhoten).
Memorial contributions may be made to the Hobart First United Methodist Church or the Leukemia Research Foundation.
A funeral service for David will be Wednesday, May 27, 2015 at 11:00 a.m. at the Hobart First United Methodist Church, 654 E. 4th St. Hobart, with Rev. Rebecca L. Smith officiating. Burial will follow at Calumet Park Cemetery. Visitation will be Tuesday, May 26, 2015 from 4:00-8:00 p.m. with a 7:00 p.m. American Legion Service at Rees Funeral Home, Hobart Chapel, 600 W. Old Ridge Rd., (219) 942-2109 or go online at www.reesfuneralhomes.com to extend condolences.
This information was obtained from: http://www.meaningfulfunerals.net/fh/obituaries/obituary.cfm?o_id=3119441&fh_id=12324.