Hobart High School Alumni Association, Inc.
The Official Website of the HHS Alumni Association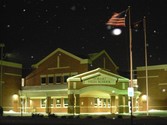 In Memory
Roberta "Robin" Keefe (Mosley) - Class Of 1971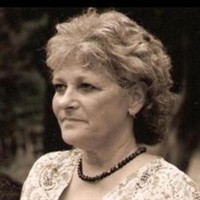 OBITUARY FROM FRAMPTON (FEDERALSBURG, MD) WEBSITE:
Roberta Jean Keefe Mosley, known fondly as "Robin" of Federalsburg, passed away at Caroline Home for Hospice. She was 63.
She was born in Valpariso, Indiana, on September 19, 1953, daughter of the late Robert Arthur Keefe and Dorothy Mae Spratley Keefe. She was preceded in death by her husband of twenty-two years, David Mosley.
Robin graduated from Hobart High School with the class of 1971. She grew up in a large family with eleven brothers and sisters. She worked previously for Walmart, Kohl's and Rite Aid. Her interests included quilting and taking pictures of her family. One of Robin's greatest joys were her grandchildren.
She is survived by three daughters, Rachelle Woods (Ronjae Turner) of Glen Burnie, Rose Haney (Jim Haney) of Royersford, PA, Brandy Warnick (Bradley Warnick) of Federalsburg, nine grandchildren, Tyler, Paul, Ryan, Maddison, Kai, Amanda, Phoebe, Kelsey, and William, ten siblings, Arthur, Margaret, Michael, John, David, Lydia, Carl, Judy, Joyce, Joan, and several nieces and nephews. She was also preceded in death by a sister, Patricia and a nephew, Bobby.
Funeral services will be held on Saturday, November 26, 2016 at 5 p.m. at Framptom Funeral Home in Federalsburg with Arthur Keefe officiating. A visitation with the family will be held from 2-5 p.m. at the funeral home. Interment will be private. Following the funeral service friends and family are invited to the Denton Church of the Nazarene for a time of food and fellowship. Memorial contributions can be made to Compass Hospice, 255 Comet Drive, Centreville, MD 21617.