Hobart High School Alumni Association, Inc.
The Official Website of the HHS Alumni Association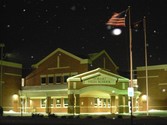 In Memory
Pete Delich - Class Of 1965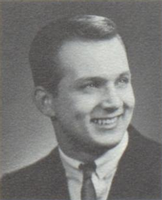 OBITUARY FROM LEGACY.COM WEBSITE:
Pete was born on March 16, 1947 and passed away on Monday, February 4, 2019. Pete was a resident of Frisco, Texas at the time of passing. A memorial service will be held at Grace Avenue United Methodist Church, 3521 Main Street, Frisco, Texas, on Saturday, February 9, 2019, at 11:00 a.m., officiated by Pastors Billy Echols-Richter and Laura Echols-Richter.
This information was obtained from: https://www.legacy.com/obituaries/name/pete-delich-obituary?pid=191484476. The picture was obtained from the 1965 HHS Memories yearbook, made available by the Lake County Public Library, at: https://archive.org/details/HOHS1965Images/.