Hobart High School Alumni Association, Inc.
The Official Website of the HHS Alumni Association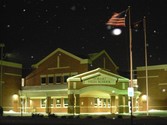 In Memory
Michael Cary - Class Of 1964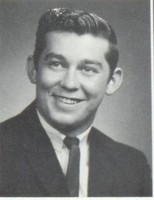 OBITUARY FROM THE NW INDIANA TIMES, MAY 2, 2017:
Michael D. Cary, 72 of Port Charlotte, FL and formerly of Hobart, IN passed away peacefully on April 27, 2017 surrounded by his loving family. Mike was born on May 30, 1944 in Logan, West Virginia. As a child, his family relocated to Hobart, Indiana where he graduated from Hobart High School in 1964. Mike served 4 years with distinction as an army E4 soldier which included service in Germany. He was sponsored for an ironworker apprenticeship and became a journeyman ironworker with Local 395 working as a bridgeman. He was a member of local 395 for 52 years. He was involved in his church's AWANA program and he started the Sparks program for the younger kids. After retirement, he moved to Port Charlotte, FL to enjoy the weather, fishing and visits from the grandchildren and friends.
He was preceded in death by his parents, Don and Margaret Cary. He is survived by his devoted wife of 51 years, Nancy. 3 daughters, Lisa Morton; Carla (Robert) Bounds and Marcy (Jessie) Hinds, 7 grandchildren – Alisha, Kara and Brittany Morton; Dakota Polley; Robbie, Ryan and Tiffany Bounds. 3 siblings; Don (Marian) Cary, Larry Cary and Sandra (Jim) Johnson. 8 nieces and nephews.
Complying with his wishes, there will be no funeral services. He will be laid to rest on May 8, 2017 in Sarasota National Cemetery.