Hobart High School Alumni Association, Inc.
The Official Website of the HHS Alumni Association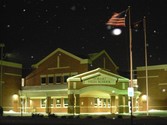 In Memory
Marjorie Smallwood (Shepley) - Class Of 1951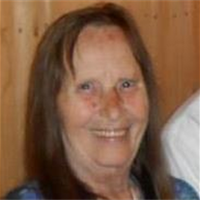 OBITUARY FROM ALLEN (BLOOMINGTON, INDIANA) FUNERAL HOME & CREMATORY
Marjorie Ann Smallwood (Shepley), 83, died Saturday, April 15 2017 at Garden Villa. She was born Nov 23, 1933 in Kenosha, WI to William Donzell (Don) and Virdie Viola (Manning) Smallwood. She married and had 4 children.
She is survived by daughter Julie Shepley (Todd) Posson, Bloomington; sons Scott William (Kathy) Shepley, Bloomington and Bradford David (Kathy) Shepley, Secor, IL; 11 grandchildren; 15 great-grandchildren and one great-great grandchild; many nieces and nephews. She was preceded in death by her parents; infant son Jeffrey Shepley; sister Elinor Thorgren; brother-in-law Robert Thorgren and sister-in- law Lois (Alex) Chouinard.
She was salutatorian at Hobart High School graduating in 1951. She rode to school a Tennessee Walker during her high school years named Chino and played not only classical piano but played for her older sister who taught dance in Valparaiso. After attending IU for a year she began raising her children as a stay at home mom. She was fiercely independent and decided to complete her degree first at IU Northwest in Gary then finishing at the Bloomington campus with a BA in History in the summer of 1970 camping at nearby Hardin Ridge on Lake Monroe, falling in love with IU's campus and area, then moving the family to Monroe County. Continuing, she received her MA in library science with honors and became a research librarian studying and cataloging urban transportation systems for info sharing through some of the very first internet connections between colleges under a grant from the Department of Transportation. She became librarian for Indiana business school's library before moving to Searcy County, Arkansas founding Wolf Tone Printing. She was extremely proud of her work and battle as a liberal in the conservative northern Arkansas county and successfully put together growth programs for their Chamber of Commerce and the area through promoting the Ozarks. She will always be a guide to her progeny as her independence lives on through them.
Memorial contributions mat be made to the Alzheimer's Association in Marjorie's memory. Allen Funeral Home and Crematory 4155 South Old State Road 37 Bloomington, is in charge of arrangements and online condolences, photos and memories may be shared with family and friends at www.allencares.com.
A celebration of life among family and friends will be held at a later date on the Indiana University campus grounds in Bloomington that she loved so well. To send flowers or a memorial gift to the family of Marjorie Ann Smallwood please visit our Sympathy Store.
This information and picture were obtained from: http://www.allencares.com/obituaries/Marjorie-Smallwood-2/.