Hobart High School Alumni Association, Inc.
The Official Website of the HHS Alumni Association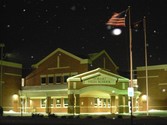 In Memory
Virginia Martin (Stiburski) - Class Of 1963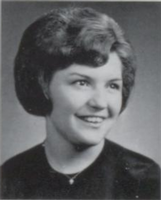 OBITUARY FROM REES FUNERAL HOME WEBSITE:
Virginia Stiburski, age 73 a longtime Hobart resident passed away Monday, October 29, 2018. She was born on June 27, 1945 in Los Angeles, California. She graduated from Hobart High School in 1963 and was a member of the 1963 Hobart High School Reunion Committee. She retired from Meier's where she had worked as a salesperson. Virginia was a member of St. Michael's Byzantine Catholic Church in Merrillville, and the Red Hats. Virginia also enjoyed crocheting.
She is survived by her mother, Mary Martin, one son, Mark Stiburski, and one brother, Bob Martin. She was preceded in death by her father, Edward Martin.
Cremation will take place with Rees Funeral Home and Cremation Service, Hobart.
This information was obtained from: http://www.reesfuneralhomes.com/obituary/virginia-stiburski?fh_id=12324. The picture was obtained from the 1963 HHS Memories yearbook, made available by the Lake County Public Library, at: https://archive.org/details/HOHS1963Images/.