Hobart High School Alumni Association, Inc.
The Official Website of the HHS Alumni Association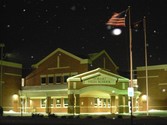 In Memory
Roberta Reha (Knouff) - Class Of 1963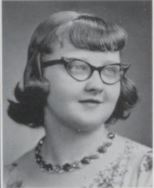 FROM THE REES FUNERAL HOME WEBSITE, APRIL 24, 2017:
Roberta "Bobbi" Charlene Knouff (nee Reha), age 72, of Portage, passed away Thursday, April 20, 2017. She was born in Gary, Indiana on January 17, 1945 to the late Joseph and Mildred (nee Knox) Reha. Bobbi was a proud member of the United States Army. She was a creative woman who was always making things for people. Bobbi will be remembered as a kind aunt, sister, and friend who always put others above herself.
Bobbi is survived by sisters, Mary Ann Reha, Jean Reha; brother, James (Debra) Reha; nieces, Kriste (Michael) Bell, Carrie (Rob) Rongers; nephews, Keith (Tracy) Anderson, Craig (Connie) Foerg, Eric (Linny) Foerg, Nathaniel Reha; brothers in law, Ronald Anderson, Jeffrey (Kim) Foerg; numerous great nieces and nephews; and many loving friends.
She was preceded in death by her husband, James E. Knouff, Jr., brother, Charles Reha; mother and father in law, James E. Knouff, Sr., Genevieve Knouff; sisters in law, Kathleen Anderson, Deborah Foerg; and her parents.
A funeral service for Bobbi will take place Monday, April 24, 2017 at 1:00 pm at Rees Funeral Home, Hobart Chapel, 600 W Old Ridge Road, Hobart, IN 46342 with Father Paul Quanz officiating. Military honors will take place at Graceland Cemetery in Valparaiso where she will be laid to rest. Visitation will be held just prior to the service at the funeral home from 11:00-1:00 pm. For more information, call 219-942-2109. Online condolences may be shared with the family at www.reesfuneralhomes.com.
This information was obtained from: http://www.reesfuneralhomes.com/home/obituary/4204417. The picture was obtained from the 1963 HHS Memories Yearbook, made available by the Lake County Public Library, at: https://archive.org/stream/HOHS1963Images/.