Hobart High School Alumni Association, Inc.
The Official Website of the HHS Alumni Association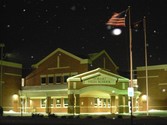 In Memory
Michael Donovan - Class Of 1973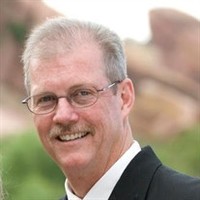 OBITUARY FROM A BETTER PLACE FUNERAL & CREMATION SERVICES (DENVER, CO):
Michael M. Donovan of Thornton, Colorado passed away on Saturday, December 16, 2017 at the age of 62. His most recent career was with the United States Postal Service, but he was a man of many trades and skills. He attended Metropolitan State University in Denver, Colorado and completed his bachelor's degree in 2013. He had a passion for reading, listening to music, playing the drums, and taking care of his dogs, Desi and Lucy. His main dedication was to his family and he was a loving husband, father, grandfather, brother, and friend to many.
He is survived by his wife, Maggie Donovan; daughter Amanda Donovan-Fish, son-in-law Matthew Fish, and granddaughter Kiera Fish; and son Sean Donovan, daughter-in-law Colleen Donovan, and granddaughters Aislynn, Evie, and Veda Donovan.
His funeral services will be held at Spirit of Christ Church at 7400 West 80th Avenue, Arvada, Colorado 80003 on Thursday, January 11, 2018 at 11:00am. In lieu of flowers, you may make a donation to Spirit of Christ Church or American Transplant Foundation. To send flowers or a memorial gift to the family of Michael M Donovan please visit our Sympathy Store.