Hobart High School Alumni Association, Inc.
The Official Website of the HHS Alumni Association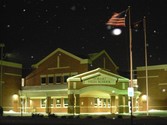 In Memory
Rita Fennessy (Lamprecht) - Class Of 1962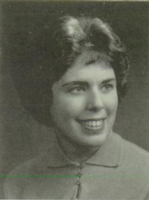 INFORMATION FROM BROTHER BILL FENNESSY, CLASS OF 1958:
Rita (Fennessy) Lamprecht RN, 75, of Griffith, In, passed away Wednesday March 27, 2019.
She is survived by: loving daughter Julie Lamprecht of Griffith, caring sons Robert P Lamprecht of Griffith and James (Angela) Lamprecht of Lake Station, two grandchildren Antonio and Paige, one great-grandson, devoted brother William (Sandra) Fennessy of Naples, Fl, and her beloved little dog Jazzy. She was preceded in death by parents William and Eleanor (Emmett) Fennessy and beloved husband Robert G. Lamprecht.
A visitation will be held Tuesday, April 2, 2019 at Hillside Funeral Home,Highland,In. from 4:00 PM. A prayer service will be held at 6:30 PM during the visitation. Prior to the prayer service there will be a brief ceremony presented by the NWI Nursing Honor Guard. Funeral Mass will be held Wednesday, April 3, 2019 at St. Mary Catholic Church, 11:00 AM with a visitation before the mass starting at 10:00 AM with Rev. Theodore Mens officiating. Burial at Calumet Park Cemetery.
Rita was a graduate of St.Bridget School, Hobart High School Class of 1962, St. Margaret Nursing School Class of 1966. Rita worked as an RN at St. Mary's Medical Center at Hobart 1974 to 2000. She continued to work as a volunteer several years past retirement at St. Mary's Hospital.
The picture was obtained fromt the 1962 HHS Memories yearbook, made available by the Lake County Public Library, at: https://archive.org/details/HOHS1962Images/.