Hobart High School Alumni Association, Inc.
The Official Website of the HHS Alumni Association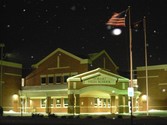 In Memory
Kaye Sillery (Fissinger) - Class Of 1962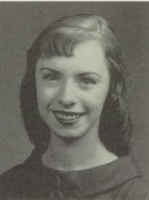 OBITUARY FROM LONGMONT, COLORADO, OBITTREE:
Kaye Fissinger, singer, dancer, actress and activist. Born in Gary, Indiana, she travelled to Los Angeles, where she raised her Daughter. Spending the last eleven years of her life in Colorado, where she would leave her Legacy, never to be forgotten. Kaye passed away May 18, 2017, with her Daughter by her side, hearing the final words of her Granddaughter speak, "I love you, Grandma." She was 73 years old.
Kaye became active in pursuing environmental concerns after settling in Colorado. Known for her outspoken opposition to fracking, her passion was dedicated to many aspects of having a better and safer environment for all.
She will always be remembered for her quest and how she lived in purpose, "She was a fierce warrior for democracy and for our environment, instrumental in the fracking ban." "She was fearless and sensitive, tenacious, had a huge heart, and loved our country very much." "She helped give voice to the power of the people." "She will continue to inspire us."
Her strength was contagious. It was said, "All of her work is characterized by careful preparation, efficient organization, and an intense desire for excellence. She clearly does not believe in partial commitment." This was how Kaye Fissinger did everything. She made a huge impact and wasn't afraid to stand for what she believed in. A strong advocate for Women's Rights, she was a single Mother in a small town, at a time when this was frowned upon. She stood in strength of the core values of feminism. Kaye taught the youth how to have a voice and how to shape their lives from creation. She infused possibility and hope. Her desire was to deliver options with ideas, based on solutions. She lived her life on purpose with purpose, and because of this, lives are saved and lives are changed. Kaye Fissinger, a fierce warrior for democracy and the environment.