Hobart High School Alumni Association, Inc.
The Official Website of the HHS Alumni Association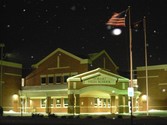 In Memory
Dennis Terry - Class Of 1960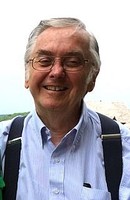 OBITUARY FROM BOND-MITCHELL FUNERAL HOME (NASHVILLE, IN) WEBSITE:
Dennis Raymond Terry, age 74, of Bloomington, died early Sunday morning. He was born July 15, 1942 in Gary, Indiana, to Dalton F. and Matilda G. (Zakrewski) Terry. He was a graduate of Purdue Pharmacy School and worked as a pharmacist for over 50 years. He started his career at Hillcrest Pharmacy then worked for Ribordy Drugs in Hobart, Indiana. After moving to Bloomington, he worked for Osco and K-Mart pharmacies. He was passionate about cars, especially his Corvettes. He enjoyed attending Corvette shows and traveling. He also enjoyed fishing, watching sports and reading his car magazines. He loved hosting and mentoring international students with his wife Donna in their home. He was very generous, giving donations for various needs. He was a member of the Evangelical Community Church in Bloomington where he served as an usher.
He is survived by his wife of 43 years, Donna (Gossett) Terry, of Bloomington; his mother, Matilda G. Terry of Hobart, Indiana; three brothers and sisters-in-law, William and Patricia Terry of Austin, Texas, James and Denise Terry and Kenneth and Diane Terry of Valparaiso and several nieces and nephews.
He was preceded in death by his father Dalton and infant sister Judith.
A memorial service will be held at Evangelical Community Church in Bloomington with Pastor Robert Whitaker officiating. The time will be announced at a later date.
The family suggests memorial contributions be given to the ministries of the Evangelical Community Church; 503 S. High St., Bloomington, IN 47401 or at www.eccbloomington.org.
Bond-Mitchell Funeral Home in Nashville is in charge of arrangements.
Online condolences may be given at www.BondMitchellFuneralHome.com.
This information and picture were obtained from: http://obits.dignitymemorial.com/dignity-memorial/obituary.aspx?n=Dennis-Terry&lc=7164&pid=181459560&mid=7093396.