Hobart High School Alumni Association, Inc.
The Official Website of the HHS Alumni Association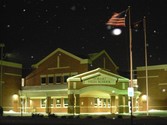 In Memory
Jim Davis - Class Of 1952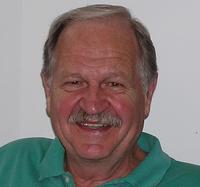 INFORMATION PROVIDED BY JIM'S BROTHER DOUG (CLASS OF 1962):
Deceased Classmate: Jim Davis, 1952
Date Of Birth: December 30, 1934
Date Deceased: March 13, 2019
Age at Death: 84
Cause of Death: Heart condidtion
Classmate City: Carmel
Classmate State: IN
Classmate Country: USA
Was a Veteran: Yes Army
Survived By: Son, James Marshall Davis Daughter, Melody Ann Davis
Jim was Hobart High School Class of 1952 President. He played football under coach Russ Deal. He was a member of the Hobart Methodist Church growing up and in adult years. In 1954 he married Carole Shultz, who taught music in the Hobart school system.
He had a long a productive career with the American Cancer Society beginning in 1960 in Lake County, later serving as Regional Vice President and from 1977-1993 as head of the Indiana Division as Executive Vice President. Avocational interests included woodworking, antique automobiles and deer hunting. He was an avid student of history.
He was preceded in death by his wife, Carole. He is survived by his children Marsh (Grace) Davis, Indianapolis, and Melody Davis, Martinsville, IN; brother Doug...HHS '62 (Susan...HHS '63) and granddaughters Audrey and Jackie Davis.