Hobart High School Alumni Association, Inc.
The Official Website of the HHS Alumni Association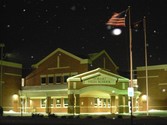 In Memory
Pat Nariss (Kleim) - Class Of 1952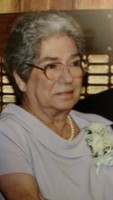 OBITUARY FROM DAVID GROSS FUNERAL HOMES (ST. PETERSTURG, FL) WEBSITE:
Patricia J. "Pat" (Nariss) Kleim – 81 - Loving wife, mother, grandmother and friend to many passed away Sunday, June 5th peacefully at home at the age of 81. Pat was born in Gary, Indiana 11-05-1934 and was the daughter of the late Joseph and Mary Ann (Warach) Nariss. Pat spent her early years growing up in Hobart, Indiana and graduated from Hobart High School, Class of 1953.
After High School Pat was employed in Chicago at Marshall Fields & Co., Inc. as an Assistant Purchasing Agent in the men's department where she met her husband Charles, with whom she shared the next sixty years after their marriage in 1955. Moving from Chicago to Ogden Dunes, Indiana in 1965 where they raised their children together and lived until 1991. During that time, Pat was extremely active in the community of Ogden Dunes, organized and participated in many events and fundraisers and had many friends throughout the community. Pat was President of the Town of Ogden Dunes Women's Club for several years and was also a member of Tri Kappa, a philanthropic organization that exists only within the boundaries of the state of Indiana. Pat also spent time as a volunteer to Crisman Elementary School Library.
Pat moved to Florida with her family in 1991 and shortly thereafter became employed at Michaels Arts and Crafts, Inc. (formerly Lee Wards) in St. Petersburg at the 34th Street North location and Michaels Arts and Crafts at the 66th Street Tyrone location as a Front End Manager, Retail Associate and Crafts Instructor. In 2015 Pat was recognized for 25 years of service with the company shortly before her retirement.
Pat enjoyed reading, watching Professional Golf, Indy and NASCAR racing and especially crafts of all kinds. Pat excelled at and had a passion for knitting and made many items over her lifetime that our family will treasure for many years to come. Pat took a project or two with her wherever she went and it was not uncommon to find her sneaking in a few stitches during a stoplight as we were taking a trip running errands together, while she was on break at work or if we were together in a waiting room or anywhere there were a few spare moments. Pat was an excellent cook, and also enjoyed watching cooking shows, particularly "Chopped" and made a visit to the grocery store daily, whether she needed something or not. Pat enjoyed traveling to various bicycle races with her husband to different parts of Florida and Georgia and was his biggest supporter and fan. Her greatest pleasure by far was taking care of her husband, children and grandchildren, her family was her whole world and she was ours. Pat will be missed dearly by all of us and all that ever met her.
Patricia is survived by her loving husband Charles, her children, Douglas (Joyce) Kleim, Lori (Tim) Presley, her grandchildren, Adelyn and Landon Presley, her brother Robert (Mary) Nariss of Clayton, Georgia, sister Sharon Nariss of Hobart, IN, niece Susan (Rick) Boswell of Easley, SC and nephew Robert (Lisa) Nariss of Conyers, Georgia and many other family, friends and co-workers.There will be a private service for family only and Pat will be interred at Bay Pines National Cemetery in St. Petersburg, Florida
David C. Gross Funeral Homes, Central Avenue Chapel in St. Petersburg, is serving the family.
This information and picture were obtained from: http://www.davidcgross.com/notices/Patricia-Kleim.