Hobart High School Alumni Association, Inc.
The Official Website of the HHS Alumni Association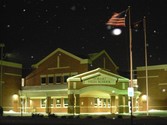 In Memory
Cynthia Ann (Cyndi Ann) Wilfong - Class Of 1975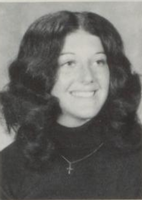 OBITUARY FROM THE BURNS FUNERAL HOME WEBSITE:
Cynthia Ann, (nee Wilfong), age 61, of Lafayette, IN., was lost to us March 25, 2019. She was born July 7, 1959. Cynthia enjoyed reading, outdoor activities, including drive-in movies, campfires and searching for fossils and arrowheads. She will be greatly missed.
Cynthia was preceded in death by her father-Henry Wilfong. She is survived by her children-Paul, Christopher and Tiffany; mother-Joann (nee Anderson); brother-Hank; sisters-Cheryl, Diana and Dawn.
Per Cynthia's wishes, there will be no formal services at this time. If you are interested in paying your respects, you can contact her son, Paul Redar I,I at (219) 973-9792. Burns Funeral Home (Hobart) entrusted with arrangements. www.burnsfuneral.com. To send flowers or a memorial gift to the family of Cynthia Ann please visit our Sympathy Store.
This information was obtained from: https://www.burnsfuneral.com/obituaries/Cynthia-Ann/#!/Obituary. The picture was obtained from the 1975 HHS Memories yearbook, made available by the Lake County Public Library, at: https://archive.org/details/HOHS1975Images/.