Hobart High School Alumni Association, Inc.
The Official Website of the HHS Alumni Association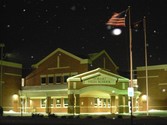 In Memory
Kent Carlson - Class Of 1953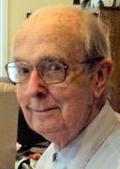 OBITUARY FROM THE NW INDIANA TIMES WEBSITE, JULY 15, 2018:
Kent F. Carlson, age 82, a native of Hobart, IN, passed away in Corvallis, OR on Saturday, July 7, 2018 with his loving wife, Eleanor (nee Lesser) Carlson by his side. He was preceded in death by his parents, Herbert and Elinor (nee Ferren) Carlson and brother Todd Carlson. Survivors in addition to his wife are step- daughters, Liz Neely of Santa Cruz County, CA and Cecilia (nee Neely) Swanson of the UP of MI; sisters, Janet (Thomas) Wright of Blaine, WA and Rita (Keith) McBride of Hobart, IN; three nieces, one nephew, many great nephews and nieces, and other family and friends.
Kent was born in Gary, IN on August 31, 1935, growing up in Hobart, IN. He was a 1953 graduate of Hobart High School and a clarinet and bassoon player in its band. Kent graduated with an Associate's Degree in Engineering Electronics from Valparaiso Technical Institute in 1961. He was hired by Ball Aerospace in Boulder, CO, working on hybrid microelectronics projects for satellites and military applications. Later, he was hired by Burr-Brown Corporation in Tucson, AZ for layout design of integrated circuit chips and continued 26 years there, retiring in 1999. Upon retirement, Kent and his wife Eleanor moved to Oregon along the coast in Brookings and then along the Willamette River in Corvallis, where they've resided ever since. Kent always enjoyed the outdoors, whether it was canoeing and camping in Minnesota, exploring mountain ranges and ghost towns, following abandoned railroad lines in Colorado, or tide-pooling along the Pacific Coast. He had a lifelong interest in solving puzzles, photography and music of all styles—especially classical and opera music. His easy-going demeanor, generosity, and sense of humor carried through his lifetime and he'll be sorely missed.
Arrangements have already been made in Oregon. Memorial contributions in Kent's name can be made to the Hobart Historical Society, Inc., P.O. Box 24, Hobart, IN 46342.