Hobart High School Alumni Association, Inc.
The Official Website of the HHS Alumni Association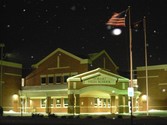 In Memory
Dolores (Dorie) Distell (Brennan) - Class Of 1953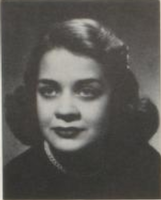 OBITUARY FROM THE MILWAUKEE (WI) JOURNAL SENTINEL:
Brennan, Dolores (Nee Distell) "Dorie" A long-time resident of Mequon, Wisconsin, entered eternal life on March 6, 2019. She was known to family and many, many friends as Dorie, DorDor, G-ma, La Grande Dame, and Dorie on Corey.
She was preceded in death by her husband of 51 years, Bob, and is survived by her sister Barb Ehrhardt. Loving mother of Chris (Amy), Libbey, Peggy, Eileen (Dan Naumann), Drew (Kari), Robbie (Lynn), Kate (Michael Stanley) and Molly Brennan. Proud grandmother of Kelly (Joel) Koch, Colleen (Ryan) Cooke, Erin, Claire, Andrew, Diedre, Maija, Patrick, Finnegan, Anne, Grace, Cole and Ronan.
Dorie was born in Hobart, Indiana where she graduated from Hobart High School in 1953. She earned a scholarship to Milwaukee-Downer College and graduated with a degree in English in 1957. Dorie enjoyed her years as a student, especially running through the Downer Woods in the annual Springtime Hat Hunt. Dorie met her husband, Bob Brennan, on a blind date and married in 1959. She began her career as a loving mother extraordinaire, and after raising her family - with her college diploma hanging over the sink - she worked for Schwarz Pharma in Mequon for 30 years.
Dorie was a woman of many words. She was sharp, had a quick wit, a tremendous sense of humor, and needed only five minutes to find a "six degrees of Dorie" connection. It didn't matter who you were, she was ready to hear your life story. To know Dorie was to have your grammar corrected, to help her with a crossword puzzle, and to know to never call during Masterpiece Theater. She was a human thesaurus. If you needed the answer to something, or advice about anything, call Dorie. Thanks to Dorie we all are left with better grammar and warmness in our hearts. For those in heaven who don't know her - watch out, you will! Yoo-hoo!
Visitation Tuesday, March 12, 2019 from 1:00PM until the celebration of the Mass of Christian Burial at 2:00PM at Lumen Christi Catholic Church, 2750 W. Mequon Rd., Mequon. Private family interment at Lumen Christi Cemetery in the spring. In lieu of flowers, memorials to Christ Child Society of Milwaukee, 4033 W. Good Hope Rd., Milwaukee, WI 53209 appreciated. The family would like to thank the staff at Columbia St. Mary's Hospital in Ozaukee County for their kind and compassionate care of Dorie.
This information was obtained from: https://www.legacy.com/obituaries/jsonline/obituary.aspx?pid=191787449. The picture was obtained from the 1953 HHS Memories yearbook (of which Dorie was Editor-in-Chief!), made available by the Lake County Public Library, at:
https://archive.org/details/HOHS1953Images/.