Hobart High School Alumni Association, Inc.
The Official Website of the HHS Alumni Association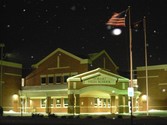 In Memory
Jack Cochran - Class Of 1959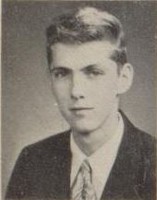 FROM THE TRIBUTES.COM WEBSITE, FEBRUARY 13, 2017:
Jack was born on June 12, 1940 and passed away on Saturday, February 11, 2017. Jack was a resident of Philipsburg, Pennsylvania at the time of his passing. He was a a 1958 graduate of the Hobart High School in Hobart IN. He was a U.S. Navy Veteran. He was married to Lona.
A Funeral Service will be held at 10:00 a.m. on Thursday February 16 2017 at the Nativity of the Virgin Mary Orthodox Church in Osceola Mills PA; with the Very Rev. Protopresbyter David Cochran officiating. Burial will be at the Nativity of the Virgin Mary Orthodox Cemetery in Osceola Mills PA.Visitation will be on Wednesday February 15 2017 from 2:00 to 4:00 p.m. and 6:00 to 8:00 p.m. at the Heath Funeral Home Cremation Services in Osceola Mills PA.Panachida will be held at the funeral home on Wednesday at 7:00 p.m.
This information was obtained from: http://www.tributes.com/obituary/show/Jack-L.-Cochran-104465790. The picture was obtained from the 1959 Hobart HS Memories yearbook, made available by the Lake County Public Library, at: https://archive.org/stream/HOHS1959Images/.