Hobart High School Alumni Association, Inc.
The Official Website of the HHS Alumni Association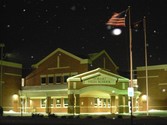 In Memory
James Meade - Class Of 1959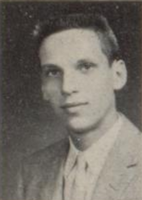 OBITUARY FROM THE HERALD-TRIBUNE (SARASOTA, FL) WEBSITE:
Jan 03, 1941 - Aug 05, 2019
James Meade, 78, of Bradenton, FL, formerly of Gary, IN, died on Aug 05, 2019. Private Memorial will be held. Funeral arrangements by: The Good Earth Crematory 501 17th Ave. W. Bradenton, FL.
This information was obtained from: https://www.legacy.com/obituaries/heraldtribune/obituary.aspx?n=james-meade&pid=193621596&fhid=8475. The picture was obtained from the 1959 HHS Memories yearbook, made available by the Lake County Public Library, at:
https://archive.org/details/HOHS1959Images/.