Hobart High School Alumni Association, Inc.
The Official Website of the HHS Alumni Association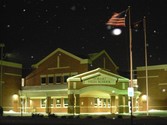 In Memory
Charles Vigland - Class Of 1959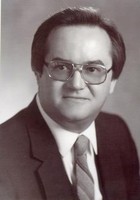 OBITUARY FROM REES FUNERAL HOME WEBSITE, JUNE 2, 2015:
Charles Emil Vigland, age 73 of Valparaiso passed away Sunday, May 31, 2015. He was born on July 29, 1941 in Frankfort, Michigan to the late Emil and Edna Vigland. Charles was a longtime Hobart resident and graduated from Hobart High School in 1959. After high school he went on to serve his country in the Korea War in the U.S. Army. Charles retired from Bank One where he had served as Vice President for many years. He enjoyed fishing and classic cars, especially Mustangs.
He is survived by his former wife and best friend, Beverly Vigland of Valparaiso, IN; one son, Charles R. "Rob" (Tricia) Vigland of Valparaiso, IN; one daughter, Tiffany (Mark) Sintkowski (nee Vigland) of Lake Village, IN; one sister, Sheila (Larry) Sohl of FL; four grandsons, Tyler and Timmy Vigland, and Zachary and Kyle Mack.
Memorial visitation will be Monday, June 8, 2015 from 2 p.m. to 7 p.m. with a memorial service to follow at 7 p.m. at Rees Funeral Home, 600 West Old Ridge Road, Hobart. Cremation will take place with Rees Funeral Home and Cremation Service. (219) 942-2109 or online at www.Reesfuneralhomes.com.
This information and photo were obtained from: http://www.meaningfulfunerals.net/fh/obituaries/obituary.cfm?o_id=3183746&fh_id=12324.