Hobart High School Alumni Association, Inc.
The Official Website of the HHS Alumni Association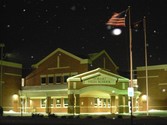 In Memory
Mona Kuechenberg (Yaselsky) - Class Of 1972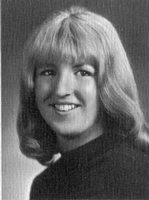 OBITUARY FROM THE NW INDIANA TIMES, APRIL 22, 2018:
Ramona Irene (Kuechenberg) Yaselsky, beloved wife of 44 years, born on July 2, 1953, passed away Saturday, March 31, 2018. Mona is survived by husband Peter Yaselsky, her two children, her five grandchildren, and seven of her eight siblings.
Mona was a loving mother to her children Rachel and Peter, Jr. She left a letter to her friends and family reminding them to be excited for her because she is now enjoying being with Jesus and expressed gratitude for the incredible life she was able to live. Mona had a thoughtful heart and a strong ability to encourage others and make them feel special and more in touch with their giftings. In her lifetime she trained and coached many people all over the country, equipping them to stay grounded and more fully reach their potential. She celebrated her friends and family with passion, worked with joy and gusto, and remained courageous and hospitable. "Her humor, impact, and kindness will long be remembered and valued." Arrangements entrusted to CROWN CREMATION SERVICES.
This information was obtained from: https://www.legacy.com/obituaries/nwitimes/obituary.aspx?pid=188808513. The picture is from the 1972 HHS Memories yearbook.