Hobart High School Alumni Association, Inc.
The Official Website of the HHS Alumni Association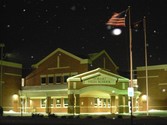 In Memory
Andrew (Andy) Cupka - Class Of 1981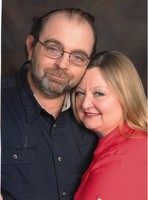 OBITUARY FROM INDIANA FUNERAL CARE (INDIANAPOLIS) WEBSITE:
Andrew George Cupka, 54 of Indianapolis, passed away on August 12, 2017. He was born on August 14, 1962 to the late Andrew and Bertha Lillian (Bennett) Cupka in Gary, Indiana.
Andy was also preceded in death by his brother, John J. Cupka; niece, Linda Marie Coons; and mother-in-law, Linda Martin.
Andy leaves behind his beloved wife, Pamela Ann (Martin) Cupka. He is also survived by his sister-in-law, Leona (John J.) Cupka; sisters, Lillian (Bill) Keen, Lucille Epperson, Linda Coons, Eva Cupka, Louise Fraze and Martha Cupka; step children, step grandchildren, aunts, uncles, nieces, nephews and many, many cousins.
Andy was a proud Army veteran and was a past Commander of American Legion Post 901 in Hebron, Indiana. He had most recently been a member of the Wayne American Legion Post 64 and VFW Post 908 in Indianapolis, Indiana.
Andy worked as an auto mechanic for most of his life. It was a job that he loved. Andy loved to tease and joke with people and had a great sense of humor up until the end of his life. He loved and was very loyal to his family and friends and he will be greatly missed.
A celebration of life will be held at the Wayne American Legion Post 64 601 S. Holt Rd., Indianapolis, Indiana 46241, on August 19, 2017 at 3:00pm. Donations in lieu of flowers can be made to USO of Indiana 711 Pennsylvania St., Indianapolis, Indiana 46204. Arrangements have been entrusted to Indiana Funeral Care and Crematory.