Hobart High School Alumni Association, Inc.
The Official Website of the HHS Alumni Association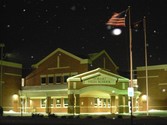 In Memory
Timothy Chappo - Class Of 1978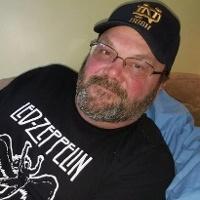 OBITUARY FROM REES FUNERAL HOME WEBSITE:
Timothy Robert Chappo, age 59, of Portage passed away Thursday, July 4, 2019. He was born on December 1, 1959 in Gary, Indiana to the late Martin and Matha Chappo. He proudly served in the United States Navy for twelve years. Tim was currently employed as an HVAC Technician for R & P Restaurant Services. On September 14, 2002, he married Diane (nee Smith) Chappo. He was a history buff and in his free-time, he enjoyed hunting, cooking and reading Sci-fi books.
He is survived by his wife, Diane Chappo; sons, Timothy Ryan (Emily) Chappo, Scott Chappo; grandchildren, Barrett and Cora Chappo; brothers, Martin T. Chappo, Walter Lee Chappo, Ronald D. (Betty) Chappo, F. Russell "Rusty" (Yvonne) Chappo, Thomas A. Chappo; sister, Cheryl Chappo-Walker.
Memorial contributions in Tim's name may be made to the Wounded Warrior Project, PO Box 758516, Topeka, Kansas 66675-8516.
A funeral service for Tim will take place at 11:00 am Tuesday, July 9, 2019 at Rees Funeral Home, Hobart Chapel, 600 West Old Ridge Road, Hobart. Visitation will be held Monday, July 8, 2019 from 2:00 pm until 8:00 pm at the funeral home. For more information, please call (219) 942-2109. Online condolences may be shared with the family at www.reesfuneralhomes.com.
This information and picture were obtained from: https://www.meaningfulfunerals.net/obituary/timothy-chappo?fh_id=12324.