Hobart High School Alumni Association, Inc.
The Official Website of the HHS Alumni Association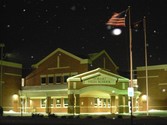 In Memory
Jennifer Sirota - Class Of 2002
OBITUARY FROM POST-TRIBUNE, MAY 6, 2015:
Jennifer L. Sirota, age 30, of Hobart, passed away suddenly on April 29, 2015. Jennifer was a graduate of Hobart High School Class of 2002 and a graduate of Purdue University. She was a member of Alpha Phi Omega fraternity, Hobart Tri Kappa and a new member of Hobart Jaycees.
Jennifer is survived by her devoted parents-Tom and Vicki Sirota; loving brother-Philip; large, very close family; many aunts, uncles and cousins.
A Memorial Service for Jennifer will be Thursday, May 7, 2015 at 3:00 p.m. at Innsbrook Country Club, 6701 Taft Street, Merrillville, IN. Friends may visit with Jennifer's family from 2:00 - 8:00 p.m. at the Country Club. In lieu of flowers, donations may be made to the Hobart Animal Shelter or Brookfield Zoo. Burns Funeral Home, 701 East 7th Street, Hobart, in charge of arrangements. www.burnsfuneral.com.
This information was obtained from: http://www.legacy.com/obituaries/post-tribune/obituary.aspx?pid=174794832.