Hobart High School Alumni Association, Inc.
The Official Website of the HHS Alumni Association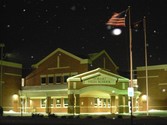 In Memory
Karen Anderson (Anders) - Class Of 1957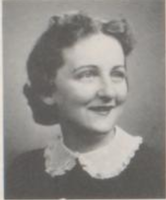 OBITUARY FROM REES FUNERAL HOME WEBSITE:
Karen Anders, age 79, of Hobart, passed away Friday, March 15, 2019 at Life Care Center of the Willows in Valparaiso. She was born in Gary, Indiana on May 24, 1939 to the late Harold and Evelyn (nee Mummery) Anderson. Karen volunteered at the Willows Nursing Home in Valparaiso. She enjoyed crocheting, loved animals, but most of all adored spending time with her family.
Karen is survived by her daughter, Debby (Robert) Evans; son, Joseph (Lourdes) Anders; grandchildren, Justin Evans, Lindsay Jones, Gary Cruz, Ela Cruz; brothers, Randy Anderson, Dennis (Lucille) Anderson; and many nieces and nephews. She was preceded in death by her husband, Joseph E. Anders; and her parents.
A funeral service will take place Wednesday, March 20, 2019 at 10:00 am with Pastor Tom Potter officiating at Rees Funeral Home, 600 W. Old Ridge Rd. Hobart, IN 46342. She will be laid to rest at Graceland Cemetery, Valparaiso. Visitation will be held Tuesday, March 19, 2019 from 2-8 pm at Rees Funeral Home, Hobart Chapel.
For more information, please call 219-942-2109. Online condolences may be shared with the family at www.reesfuneralhomes.com.
This information was obtained from: https://www.reesfuneralhomes.com/obituary/karen-anders. The picture was obtained from the 1957 HHS Memories yearbook, made available by the Lake County Public Library, at: https://archive.org/details/HOHS1957Images/.

---
Rest in Peace, Karen Anders. She and Husband Joe
Worked at the Art Theatre for Over 50 Years
[Posted with permission from the Hobart Art Theatre Facebook page]
by Debbie Anders Evans
With great sadness we announce the passing of Karen Anders. Although those who knew Karen and worked with her over the years we realize that this day is a happy day for Karen because she gets to be reunited with the love of her life Joe who passed away in 2011. This was a very long and loving reunion in the making. In 2001 I had the pleasure of being under the management of Joe and Karen when Mr. Prusiecki was not taking tickets. Joe would work upstairs as a projectionist and Karen would be downstairs greeting customers with a very friendly smile. Prior to my time at the theatre Joe and Karen had already spent over 50 years at the Art. The Art was a special place for the two of them. Not only was it where they worked. It was where they fell in love, made memories, and shaped the lives of the employees who had the honor working under them. In 2003 Joe and Karen retired. Even though they were retired that would not stop them from parking their green car in the back parking lot of the theater to watch the Ducks on the lake almost nightly during the summer. They would always ask for updates on how the theatre was doing and plans for the future of the Art. Joe and Karen completed their goals in life. True Love, Companionship, and Friendship. That is more than some can ever hope for.