Hobart High School Alumni Association, Inc.
The Official Website of the HHS Alumni Association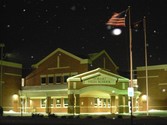 In Memory
Thomas (Tom) Mills - Class Of 1957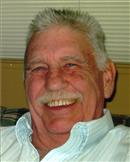 OBITUARY FROM THE POST-TRIBUNE, NOVEMBER 8, 2015:
Thomas T. Mills, Jr., age 76, of DeMotte, (formerly of Hobart), passed away suddenly at his home on October 29, 2015. Tom was born on July 7, 1939 in Gary, IN to Thomas and Jesse (nee Tompkins) Mills. He graduated from Hobart High School in 1957. He retired from Inland Steel in 1987 after 30 years of service. He enjoyed the outdoors and loved his pets, Lily and Moxie. As per Tom's wishes, his body was donated to Indiana University Medical School.
Tom is survived by his wife- Roberta (Regal) Mills; children-Thomas T. (Windy) Mills III, Heidi (Daniel) Sawicki, Natalie (Thomas) Solomon; stepchildren-William Dickson, Danielle (Michael) Young, Christine Friend; grandchildren-Danielle Ward, Justin Sawicki, Ashley Agam, Jason Mills, Adam Mills, Thomas Solomon, Kara Solomon, Amber Guffey, Ben Friend, Paul Friend, Eric Green, Jessica Solomon, Tiffany Cummins; twelve great grandchildren; Tom's sisters- Faye (Kenneth) Conley, Aleta (Looney) Mills, Roberta's ("Bobbie") brothers- Lawrence (Cheryl) Regal, Derek (Mary Ann) Regal.
A Celebration of Tom's life will be held November 19, 2015 from 3-9:00 p.m. at Hobart Community Center, 111 East Old Ridge Road, Hobart, IN 46342. Burns Funeral Home, 701 East 7th Street, Hobart entrusted with arrangements. In lieu of flowers, donations may be made to the Hobart Humane Society or a charity of your choice www.burnsfuneral.com.
This information and picture were obtained from: http://www.legacy.com/obituaries/post-tribune/obituary.aspx?n=Thomas-Mills&pid=176331571.