Hobart High School Alumni Association, Inc.
The Official Website of the HHS Alumni Association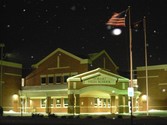 In Memory
Harold Stevens - Class Of 1938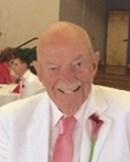 OBITUARY FROM THE POST-TRIBUNE, NOVEMBER 25, 2018:
Harold W. "Steve" Stevens, age 98 of Longview Washington was born August 30, 1920 in Hobart, Indiana to the late Willard and Rose Stevens. He spent four years in the U.S. eighth Airforce during WWII in England, while he was there he attended Shrivenham University in England. Steve returned to the states in 1946 and later went to work for Gary National Bank ,which later became Gainer Bank, retiring as a Vice-President after 37 years of service. He graduated from the University of Wisconsin Graduate School of Banking in 1964. Steve was very active and was an original charter member and President of the Optimist Club of the Dunes, a 68 year member of the Masonic Dunes Lodge # 741, F. and A.M., a member of the Gary Centennial Committee. He also served on the Gary Housing Authority Board, and was President of the Miller Business Association. Steve served on the Board of Directors of the Marquette Park Methodist Church where Steve and his wife, Marie were the first couple to be married. He retired in 1983 and moved to Las Vegas for his wife's health. Steve went to work for Funjet Vacations as a travel coordinator and retired again in 2003 after 17 more years of working.
He was preceded in death by his parents, his wife, Marie in 2008, and one sister, Edna . He is survived by one son, John A. (Deirdra) Johnson of Charlottesville, VA; grandsons, John Johnson Jr., of Portage, IN; Steven (Renee) Johnson of Chula Vista, CA; granddaughter, Diane (Mark) Chaplik of Sykesville, MD; Natalie (Robert) West of Chesapeak, VA; 2 great grandsons, 4 great-granddaughters and one great-great-granddaughter, and his very best friend, Cathy Weyand and her family of Castle Rock, WA.
Private Graveside services will be held at Calumet Park Cemetery, Merrillville. A Celebration of Life will be held Friday November 30, 2018 at the Innsbrook Country Club from 2 p.m. to 4 p.m. , 6701 Taft Street, Merrillville, IN. Rees Funeral Home Hobart Chapel completed arrangements. (219) 942-2109.