Hobart High School Alumni Association, Inc.
The Official Website of the HHS Alumni Association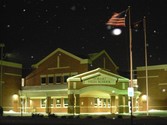 In Memory
Deborah Camarena - Class Of 1983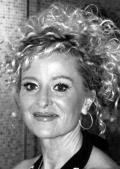 OBITUARY FROM NW INDIANA TIMES, JANUARY 17, 2018:
Deborah Ann Camarena, age 52, of Henderson, NV, passed away January 9, 2018. She was born January 24, 1965 in Gary, IN.
Deborah is survived by her boyfriend, Phil Wiley; parents, Aniceto and Betty Camarena; three brothers: Michael (Theresa), Robert (Theona) and Paul; nephews: Nick and Zac; niece, Hannah and her many friends and followers on Facebook and real life.
Her compassion was the caring and loving of animals. In her eyes they were people. Deborah was a graduate of Hobart High School 1983 and a graduate of Ivy Tech Nursing School. After graduating, she worked at St. Anthony's Nursing Home and the Hammond Clinic. Debbie was diagnosed with breast cancer in April 1999. Since her diagnosis she has been associated with the Susan G. Komen Breast Cancer for the Cure. She participated in the 2006 Avon Breast Cancer Walk held in Chicago. From this walk she participated in Northwestern Hospital's one year "Breast Cancer Research Program". In 2010 she appeared in the Survivors Calendar. Through her ordeal Debbie kept a diary making notes on her feelings, fears, treatment, loss of hair and moments in her life that were important to her. She offered to share her diary with others in hope that it would alleviate some of their fears. Debbie felt that her greatest accomplishment since her diagnosis has been "not dwelling on the past, keeping a positive attitude, and helping others diagnosed with all cancers." She advised others diagnosed with breast cancer to "always stay positive and never lose hope."
A celebration of Debbie's life will be held at a later date. In lieu of flowers, donations may be made online or by mail to the Susan G. Komen Breast Cancer Foundation, Dept. 41831, P.O. Box 650309, Dallas, TX 75265. BURNS FUNERAL HOME (Hobart) entrusted with arrangements. www.burnsfuneral.com.