Hobart High School Alumni Association, Inc.
The Official Website of the HHS Alumni Association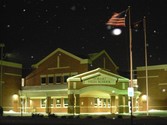 In Memory
Dorothy Treadway (Whelan) - Class Of 1948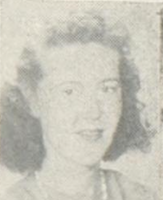 OBITUARY FROM NW INDIANA TIMES, SEPTEMBER 6, 2011:
Dorothy Whelan, age 81 of Hobart, IN, passed away Saturday, September 3, 2011. She was born on April 5, 1930 in Hammond, IN. She was a lifetime Hobart resident and a member of the Deep River Church of Christ. She was formerly a member of the Hobart First Christian Church. Dorothy will be remembered as a devoted wife, mother, grandmother, and church member who loved to cook and make people laugh. She loved when people were happy.
She is survived by her loving husband of over 61 years, Charles A. Whelan of Hobart, IN; one son, Charles L. (Ruth) Whelan of South Haven, IN; one daughter, Karen L. (John) Novina of Hebron, IN; three brothers: Frank (Lauremae) Treadway of Virginia Beach, VA, Don Treadway of Seminole, FL and Jack (Frances) Treadway of South Bend, IN; five grandchildren: Amanda (Ryan) Deardorff, Jason (Erika) Novina, Scott (Amy) Witham, Kirt (Stephanie) Witham and Sean Whelan; ten great grandchildren; and her best friend, Opal Wright of Hobart, IN. She was preceded in death by her parents: Chester and Stella Cooper; one brother, Gene Treadway; and two great-grandsons: Mason and Scott Witham.
Funeral services are Thursday, September 8, 2011 at 10:00 a.m. at the Deep River Church of Christ, 7500 Grand Blvd., Merrillville, IN. Burial will follow at Evergreen Cemetery, Hobart. Visitation is Wednesday, September 7, 2011 from 3:00 to 8:00 p.m. at Rees Funeral Home, 600 West Old Ridge Road, Hobart. Call (219) 942-2109 or online at www.Reesfuneralhomes.com.