Hobart High School Alumni Association, Inc.
The Official Website of the HHS Alumni Association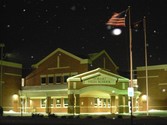 In Memory
Betty Fifield (Schoonover) - Class Of 1945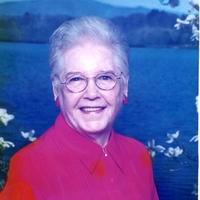 OBITUARY FROM REES FUNERAL HOME WEBSITE:
Betty L. Schoonover (nee Fifield), age 92, of Michigan, formerly of Hobart and Valparaiso, passed away Wednesday, November 13, 2019. She was born in Hobart, Indiana on January 29, 1927 to the late Leo and Gusta (nee Buchfuehrer) Fifield. Betty graduated from Hobart High School. She worked as a cashier at Tittle's Market and then later at Walmart until she was 85. She enjoyed bird watching and she loved spending time with her grandchildren.
Betty is survived by her children, Robert (Barbara) Schoonover, Margaret Miller, John (Cherie) Schoonover, Mary Jackson; grandchildren, Scott (Charlene) Gett, Jamalyn (Kelly) Bogan, Terry (Amanda) Schoonover, Casey (Matina), Schoonover, Jessica (Chris) Mendola, Joseph Jackson, Charles (Shanna) Jackson, Dusty (Zachary) Harker, Crystal Jackson, Daniel (Lindsey) Gill; great grandchildren, Brandon, Melaynah, and Jarret Gett, Kyleigh and Collin Bogan, Dalilah Brown, Dakota Butler, Jaylynn and Jayden Schoonover, Cayden Schoonover, Michael, Alaina, and Anthony Mendola, River Jackson, James Jackson-McNeal, Cullen and Ella Gill; her great-great grandchildren; and sister, Blanche Perry.
She was preceded in death by her husband, Roland Schoonover; sisters, Clara (Eldon) Maicke, Ruth (Lloyd) Overton; and her parents.
In lieu of flowers, memorial contributions may be made in Betty's honor to the Alzheimer's Association, 50 E. 91st STE 100, Indianapolis, IN 46209 or at Alz.org.
A funeral service will be held Monday, November 18, 2019 at 10:00 am with Chaplain Lori Postma officiating at Rees Funeral Home, 600 W. Old Ridge Rd. Hobart, IN 46342. She will be laid to rest at Graceland Cemetery, Valparaiso. Visitation will take place Sunday, November 17, 2019 from 4-8 pm at Rees Funeral Home, Hobart Chapel. For more information, please call 219-942-2109. Online condolences may be shared with the family at www.reesfuneralhomes.com.
This information and picture were obtained from: https://www.reesfuneralhomes.com/obituary/betty-schoonover.