Hobart High School Alumni Association, Inc.
The Official Website of the HHS Alumni Association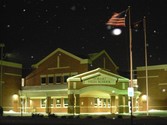 In Memory
Wanda Wenzel (Smith) - Class Of 1978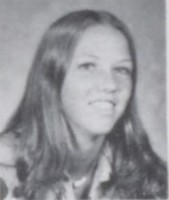 OBITUARY FROM BURNS FUNERAL HOME WEBSITE, MARCH 1, 2017:
Wanda L. Smith (nee Wenzel), age 57, of Hobart, passed away suddenly of natural causes on February 24, 2017. Wanda was a graduate of Hobart High School, Class of 1978. She was the owner of The Nail Stop in Hobart and Alert Alarm in Merrillville. Wanda was a former member of Tri Kappa. She brought a smile to everyone she knew and lived her life to the fullest. Wanda was very dedicated to her family and Christian faith. She truly enjoyed her RV traveling lifestyle, her dogs Lucie and Christie and bird watching.
Wanda was preceded in death by her parents-Donald and Juanita Wenzel (nee Kutka). She is survived by her husband-Randal Smith; daughter-Erin (Jeremy) Miller of Hobart, son-Edward (Ashly Ewing) Weber of Crown Point, daughter –Caitlin (Greg) Wright of Hobart, daughter-Allison (Eric Hadley) Smith of Hobart; five grandchildren-Lincoln, Lilliana, Leo, Laik and Jocelyn; two sisters-Sharyn Trinosky and Donna Luedtke, both of AZ; several nieces and nephews; special girlfriends-Carrie Adelman Ledyard, Janine Limpus and many other dear friends; former husband and dear friend-Ed (Linda) Weber of Valparaiso; special friends-Roger and Vivian Szostek.
There will be a celebration of Wanda's life on Saturday, March 11, 2017 from 1-4:00 p.m. at Avalon Manor, 3550 East Lincoln Highway, Merrillville IN. Burns Funeral Home, Hobart, entrusted with arrangements. In lieu of flowers donations may be made to the Come Bye Border Collie Rescue, P.O. Box 332, Highland, IL. 62249 and to the Gary Sinise Foundation, www.garysinisefoundation.org. www.burnsfuneral.com.