Hobart High School Alumni Association, Inc.
The Official Website of the HHS Alumni Association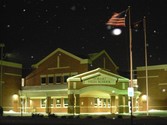 In Memory
Daniel "Danny" Mitchell - Class Of 1993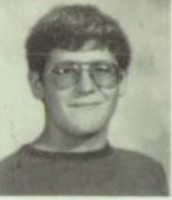 OBITUARY FROM NW INDIANA TIMES, MARCH 25, 2017:
Daniel "Danny" M. Mitchell passed away Saturday 18, 2017 at his home. Daniel Myron Mitchell was known as "Danny" to those who loved him. He was a humble and simple man. He was loving and caring to everyone he knew. He enjoyed mechanics, and he loved music and being with his family. Danny will be greatly missed, we were all blessed for the time we had with him. Danny graduated from Hobart High School, and Triton College in River Grove, IL. Danny was a ASE Certified Mechanic at Shaver Motors.
Surviving is his mother Bea Mitchell; sisters, Patricia (Doug) Daniels, JulieAnn Mitchell (Fiancé) Walt Wesley; brother, Roy R. Mitchell III; nephews: Garrett and Alec Daniels. Aunt, Carmella (Dr. David) Duncan; great-uncle, Frank Tatone; great-uncle, Silvio (Pina) Pascdio; great-aunt, Dorothy Zenak, many cousins. Preceded in death was his father, Roy R. Mitchell.
Cremation has been entrusted to Calumet Park Funeral Chapel & Crematory in Hobart, IN. Cremation is taking place, and there will be no visitation or public services. Private family services will be held at a later date. Memorial Contributions may be made to the family. To leave a message to the family, please visit Daniel "Danny" M. Mitchell obituary on line at: www.mycalumetpark.com.