Hobart High School Alumni Association, Inc.
The Official Website of the HHS Alumni Association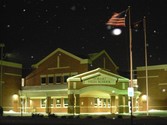 In Memory
Cathie Curtner (Jacobs Billhardt)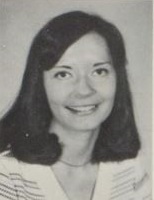 OBITUARY FROM NW INDIANA TIMES, MAY 23, 2017:
Cathie L. Billhardt, 69, passed away on May 19, 2017 surrounded by her loving sons, Scott and Brett Jacobs; daughter-in-law, Vanessa Jacobs; friend since the age of four, Ann Moser; and her husband Roger. She was born August 24, 1947 in Gary, IN. Cathie earned her Bachelor's Degree from Ball State University and her Master's Degree in Education from Indiana University. She was a highly respected High School English teacher for 8 years in Hobart, IN, and for 20 years at Portage High School East. She positively influenced the lives of hundreds of students over her career. She was a wonderful mother and she dearly loved her family. Cathie was the loving Nana of four beautiful grandchildren. She loved to spend time with her scores of devoted friends; she loved to read, travel, exercise, discuss almost any topic, and listen closely to others. She especially loved her time in Marco Island, FL every year. She was on the board of the Northwest Indiana Community Associates of the Art Institute of Chicago, and she was a member of the Friends of Hospice, Hospice of the Calumet Area.
Cathie was preceded in death by her first husband, Randall Jacobs; her father, Jerry Curtner; her mother, Katherine Curtner (nee Benyei); and her sisters, Bonney Worthington and Elizabeth Janci. She is survived by her sons, Scott (Jenny) Jacobs and Brett (Vanessa) Jacobs; by her husband of four years, Roger Billhardt; as well as her grandchildren, Brady, Tyler, Daniel and Brianna Jacobs; Roger's adult children, Jerry, Andrew, Allison, and Roger III loved Cathie as they loved their own departed mother.
Visitation is at Kish Funeral Home 10000 Calumet Ave, Munster, IN on Thursday, May 25, 2017 from 4:00 p.m. to 6:00 p.m. Funeral Service will be held at 10:30 a.m. on Friday, May 26, 2017 at Westminster Presbyterian Church 8955 Columbia Avenue, Munster, IN. In lieu of flowers, donations to the American Cancer Society or the Susan G. Komen Foundation would be appreciated in Cathie's honor. www.kishfuneralhome.net.
This information was obtainted from: http://www.legacy.com/obituaries/nwitimes/obituary.aspx?pid=185584184. The picture was obtained from the 1975 HHS Memories yearbook, made available by the Lake County Public Library, at: https://archive.org/stream/HOHS1975Images/.