Hobart High School Alumni Association, Inc.
The Official Website of the HHS Alumni Association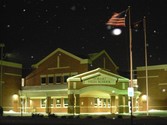 In Memory
Steve Piornack - Class Of 1967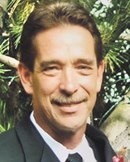 OBITUARY FROM THE (TORRANCE, CA) DAILY BREEZE, JULY 13, 2017:
Steve Piornack, of Murrieta, CA passed away June 14, 2017. He was 70 years old. He is survived by his loving sons, Jayson Piornack (Patricia) and Brian Piornack. He was preceded in death by his loving wife, Rebecca (Becky) Piornack and his son, Stephen Piornack (Kym).
Steve was born on June 14, 1947 in Northwest Indiana. His mother was Mary Highberger. He grew up in Hobart, Indiana where he attended Hobart High School. Steve is also survived by his sisters in law, Debra Mitchell (Jody May), Jamie Mitchell (Sylvia Gallego) and brother in law, Nevin (Chip) Mitchell II (Elsie). Steve is also survived by seven grandsons, Jacob, Jarett, Maxwell, Zackary, Dominic, Noah, and Augustine whom he dearly loved. Steve also loved his niece and nephews; Lauren, Rojelio and Cameron.
Steve was a veteran of the Vietnam War where he served two tours in country and was awarded two Army Commendation Medals, The National Defense Service Medal, the Vietnam Service Medal, The Vietnam Campaign Medal and The Bronze Star. Steve retired from Federal Express. Steve loved his family (more than anything in the world), his dogs, fishing and he loved the LA Lakers!
A Celebration of Life service will be held at 11:00 AM on Saturday, July 22, 2017 at England Family Mortuary, 27135 Madison Ave, Temecula, CA 92590 (951) 695-8555 www.englandfamilymortuary.com. His family invites you to join them following the service at 12:30 PM for a reception to share food and togetherness at his son Jayson's home. Directions will be provided at the service. Please sign the guestbook at www.dailybreeze.com/obits.
This information was obtained from: http://www.legacy.com/obituaries/dailybreeze/obituary.aspx?n=stephen-piornack&pid=186075186.