Hobart High School Alumni Association, Inc.
The Official Website of the HHS Alumni Association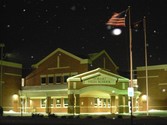 In Memory
Brian Rushing - Class Of 1993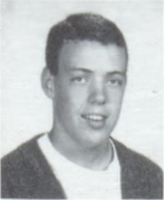 FROM THE BURNS FUNERAL HOME WEBSITE, AUGUST 9, 2017:
Brian T. Rushing, age 42, of Portage, formerly of Hobart, passed away August 7, 2017. He was a 1993 graduate of Hobart High School. Brian was preceded in death by his father-Thomas Rushing; uncle-Eddie Spain; grandpa-Austin Spain.
He is survived by his daughter-Sydney Rushing; mom-Rita (Mike Keith) Rushing; sisters-Tamara (Chris) Rassbach and Amanda Rushing; nieces and nephews-Jared and Camryn Rassbach, Makaylah and Ty Clark; Wyatt Rushing and baby Thomas; maternal grandmother-Lucy Spain; numerous aunts, uncles, and cousins.
Friends may visit with Brian's family on Friday, August 11, 2017, from 4-7:00 p.m., at Burns Funeral Home, 701 East 7th Street, Hobart. A celebration of his life will take place at 5:00 p.m. Cremation will precede services at Burns. In lieu of flowers, donations may be made to his family in care of Burns Funeral Home. www.burnsfuneral.com.