Hobart High School Alumni Association, Inc.
The Official Website of the HHS Alumni Association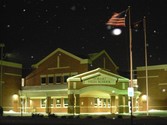 In Memory
Barbie Scott - Class Of 1975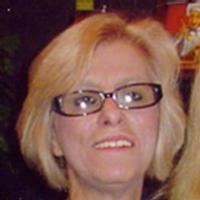 OBITUARY FROM REES FUNERAL HOME WEBSITE, AUGUST 18, 2017:
Barbara J. "Barbie" Scott, age 60, of Hobart, passed away Wednesday, August 16, 2017. She was born in Gary, Indiana on April 20, 1957 to the late John Scott and Angeline "Angie" Martino. Barbie was a free spirited individual with a firecracker personality. She was a part of Paul's Place in Hobart for all her life. Barbie loved being an aunt and will be truly missed by her friends and family.
Barbie is survived by siblings, John Scott, Beth Barney, Margaret Salisbury, Cheryl Roper, Robert (Deb) Ames; sister in law, Rose Ames; and several nieces and nephews. She was preceded in death by her parents, Paul and Angie Ames; brother, Paul Ames; brother in law, Steve Salisbury; and sister in law, Genny Scott. In lieu of flowers, memorial contributions may be made in Barbie's honor to Hospice of the Calumet Area, 600 Superior Drive, Munster, IN 46321.
A memorial service for Barbie will take place Saturday, August 19, 2017 at 2:00 pm at Rees Funeral Home, Hobart Chapel, 600 W. Old Ridge Road, Hobart, IN 46342 with her nephew, Nick Roper officiating. Friends may gather with the family on Saturday from 12:00 pm until the time of service at the funeral home. For more information, please call 219-942-2109. Online condolences may be shared with the family at www.reesfuneralhomes.com.