Hobart High School Alumni Association, Inc.
The Official Website of the HHS Alumni Association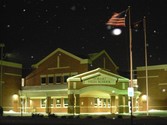 In Memory
Jillian Marler (Homier) - Class Of 1998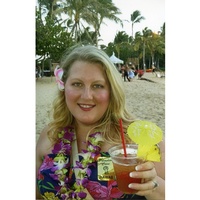 OBITUARY FROM REES FUNERAL HOME WEBSITE:
Jillian M. Homier (nee Marler), age 37, of Fort Wayne, passed away suddenly Thursday, January 18, 2018. She was born in Hobart, Indiana to Frank and Pat Marler. Jillian was a 1998 graduate of Hobart High School. Jillian received a Master's Degree in Education from Indiana University in Bloomington. She was currently employed as a government teacher at Southside High School in Fort Wayne, where she will always be remembered for her dedication to the students. Jillian was a cheerleading coach, student council advisor, and a member of the Homecoming committee. She was the yearly organizer for the Riley Hearts fundraiser. Jillian felt very strongly about organ donation and will live on through her own donation.
She is survived by her devoted husband, Brian Homier of Fort Wayne; mother, Pat (Rick Griffin) Marler of Schererville; brother, Clinton (Liz Sonderby) Marler of Chesterton; beloved niece, Avarie Marler; mother and father-in-law, Joe and Cindy Homier; grandmother, Dorsie Williams; fur babies, Tobie and Bailey; all of her beloved students and the faculty at Southside High School. Jillian was preceded in death by her father, Frank Marler; grandparents, Roy Williams, Robert Marler, Beverly Vucich.
Visitation will be held Friday, January 26, 2018 from 2:00 pm until 8:00 pm at Rees Funeral Home, Hobart Chapel, 600 West Old Ridge Road, Hobart. A funeral service for Jillian will take place Saturday, January 27, 2018 at 12:00 pm at the funeral home with additional visitation from 11:00 am until the time of service. Rev. Gary Nagy is officiating. She will be laid to rest at Calvary Cemetery in Portage. For more information, please call (219) 942-2109. Online condolences may be shared with the family at www.reesfuneralhomes.com.
This information and picture were obtained from: