Hobart High School Alumni Association, Inc.
The Official Website of the HHS Alumni Association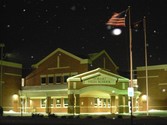 In Memory
Patricia Scaparro (Staff)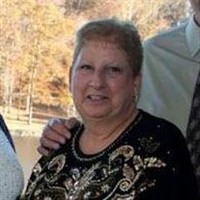 OBITUARY FROM BURNS FUNERAL HOME WEBSITE:
Patricia A Scaparro, age 60, of Hobart, formerly of Lynn MA., left this earth March 3, 2018, at 11:49p.m., at St. Mary's Medical Center in Hobart.
She worked at Hobart High School in the cafeteria for many years. Patricia was also a crossing guard for the schools. She was a loving wife, mother and grandmother and will be deeply missed by those whose lives she touched.
Patricia is survived by her loving husband of 32 years-Joseph "Joe" Scaparro; son-Jeremy (Megan) Scaparro; grandson-Giovanni Scaparro; a step-daughter; two brothers from ME and NH; a sister from Groveland MA; various nieces and nephews.
Friends are invited to meet with Patricia's family on Wednesday, March 7, 2018 from 2-8:00 p.m. with a funeral service at 6:00 p.m., at Burns Funeral Home, 701 East 7th Street Hobart. Cremation to follow. www.burnsfuneral.com. To send flowers or a memorial gift to the family of Patricia A Scaparro please visit our Sympathy Store.