Hobart High School Alumni Association, Inc.
The Official Website of the HHS Alumni Association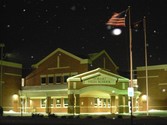 In Memory
James Lifke (Coach)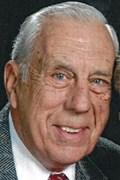 OBITUARY FROM THE SOUTH BEND TRIBUNE, SEPTEMBER 23, 2018:
James Michael Lifke, 80, of Santa Claus passed away peacefully Thursday, September 20 at Deaconess Hospital in Evansville. James was born October 22, 1937 in Mishawaka to Michael & Ruth (Coil) Lifke. He was united in marriage to Janet Schelstraete on August 17, 1963 at St. Joseph Church in Mishawaka.
James graduated from Mishawaka High School in 1956, and from Indiana State University in 1965 of which he earned his Bachelors and Masters degrees. Jim began his teaching and coaching career at Lakeville High School, Schmucker Middle School, Penn Township, Hobart High School, and most recently Heritage Hills High School in Lincoln City. Jim was a member of St. Francis of Assisi Parish, St. Nicholas Church. Jim was an avid Notre Dame, Chicago Cubs, and Indianapolis Colts fan. He enjoyed tailgating, woodworking, yard work, and spending time on the golf course. While Jim had many joys in his life, he was most proud of his family and adored his seven grandchildren.
Surviving are his wife of 55 years, Janet (Schelstraete) Lifke; daughters, Jill (Tom) Ellis of Brentwood, TN and Janice (Brian) Witherow of Huron, OH; one son, Steve (Pam) Lifke of Akron, OH; and seven grandchildren, Laura (Ellis) Herman (Andrew), Emily Ellis, Caroline Ellis, Matthew Witherow, Allison Witherow, Claire Lifke, and Evan Lifke. He was preceded in death by his parents.
Mass of Christian Burial will be held at 11:00 AM Central Time Monday, September 24 in St. Nicholas Catholic Church in Santa Claus. Burial will take place at a later date. Friends may call for visitation at the church from 4:00 to 7:00 PM Central Time Sunday, September 23. In lieu of flowers the family requests that memorial contributions be made to St. Francis of Assisi Parish or St. Jude Hospital, 262 Danny Thomas Place, Memphis, TN 38105. Online condolences may be shared at www.becherfuneralhome.com.
[James Lifke coached at Hobart High School from 1969 to 1973.]