Hobart High School Alumni Association, Inc.
The Official Website of the HHS Alumni Association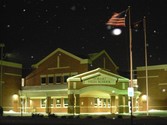 In Memory
Robert "Bobby" Helfrich-Joos - Class Of 1984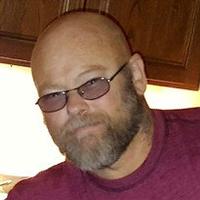 OBITUARY FROM BURNS FUNERAL HOME WEBSITE:
Robert "Bobby" Frank Helfrich - Joos, age 52, of Lake Station passed away on January 12, 2019.He was a proud Marine Veteran born on May 28, 1966. Bobby was a graduate of Hobart High School, class of 1984. He was a huge Michigan Wolverine fan along with the Detroit Lions, and Detroit Red Wings. Bobby enjoyed watching and collecting movies. What he enjoyed most was time spent with his family.
He was preceded in death by his mother - Shelia Foster - Joos; father - Robert Helfrich, and grandparents. Bobby is survived by his daughter's - Sara Cook, Rachel Cook – Ramirez; step-mother- Reggie Helfrich; loving brother- Daniel Helfrich; sisters- Shawn Helfrich, Dawn (Casey) Elish, Robbin (Robert) Klasner; 8 nieces and nephews; 7 great- nieces and nephews whom he loved dearly.
A private Memorial will be held at a later date. Burns Funeral Home, Crown Point, entrusted with arrangements. www.burnsfuneral.com. To send flowers or a memorial gift to the family of Robert "Bobby" F. Helfrich - Joos please visit our Sympathy Store.
This information was obtained from: http://www.burnsfuneral.com/obituaries/Robert-Bobby-Helfrich-Joos/#!/Obituary.