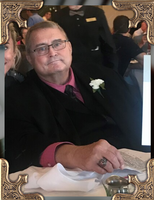 OBITUARY FROM REES FUNERAL HOME WEBSITE:
Robert D. Mattix, age 72 of Hobart passed away Saturday, January 15, 2022. He was born on October 4, 1949 in Gary, Indiana to the late Stewart and Lillian Mattix. On August 16, 1969, he married Josephine Berkes at Christ Episcopal Church in Gary. He was a devout member of St. Stephen Episcopal Church in Hobart and was currently serving as the Senior Warden there. He dedicated his life to mentoring athletes by coaching football at Portage, Hobart, Crown Point, Michigan City, Homewood Flossmoor, Wabash and West Central High Schools as well as Valparaiso University. He served as the Athletic Director at Portage High School. After his career as a coach, he was inducted into the Indiana Football Hall of Fame. He was a loyal friend and loved golf and spending time with his family.
Bob is survived by his wife, Josephine Mattix; sons, Kevin (Adina) Mattix, Kurt Mattix; daughter, Kelli McMullen; grandchildren, Alexander, Lauren, Addison, Zack, Zeke, Zane, Ryan, Olivia and Mattix; brothers, John (Gail) Mattix, David (Dr. Cheryl Short) Mattix; sisters, Marilyn Maguire, Kathleen (David) Malak; and sister-in-law, Connie Mattix.
He was preceded in death by his parents, Stewart and Lillian Mattix; and brother, Stewart Mattix. Memorial contributions in lieu of flowers will be used toward the creation of a scholarship in Bob's name.
Memorial visitation for Bob will be held Thursday, February 10, 2022 from 3:00 pm until 8:00 pm at Rees Funeral Home, Hobart Chapel, 600 West Old Ridge Road, Hobart. A private memorial service will take place at St. Stephen Episcopal Church. For more information, please call (219) 942-2109. Online condolences may be shared with the family at www.reesfuneralhomes.com.
This information and picture were obtained from: https://www.reesfuneralhomes.com/obituary/robert-mattix.
---
Here is the entry to Bob Mattix's entry in the Indiana Hall of Fame.